My name is Tony Tost, and this is my America.
Set 1
Union Avenue, "Ace of Spades"
Wanda Jackson, "Hot Dog! That Made Him Mad"
Hasil Adkins, "No More Hot Dogs"
Bobbie Gentry, "Sermon"
(Tony Tost plays Dionysus to America's Apollo)
Set 2
Elvis Presley, "An American Trilogy"
U.S. Senator Robert Byrd, "Rye Whiskey"
Charlie Rich, "Don't Put No Headstone on My Grave"
John Fahey, "On the Sunny Side of the Ocean"
(Like a politician at a touch table, Tony Tost is delighted to feel America again)
Set 3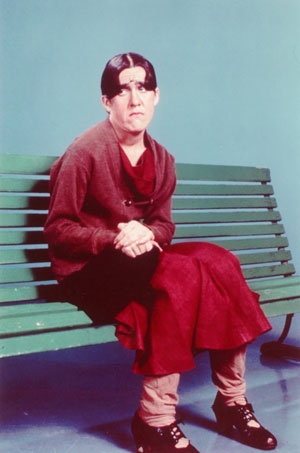 John Anderson, "Wild and Blue"
Dolly Parton, "The Mystery of the Mystery"
Washington Phillips, "I Had a Good Mother and Father"
Conway Twitty & Loretta Lynn, "You're the Reason Our Kids Are Ugly"
(Our immersive digital environment demands new responses from America; what does it mean to be Tony Tost in the Internet age?)
Set 4:
Pee Wee King, "Plantation Boogie"
Maddox Brothers & Rose, "That'll Learn Ya Durn Ya"
Jean Shepard, "Twice the Lovin' (In Half the Time)"
George Jones, "I'm Gonna Burn Your Playhouse Down"
Johnny Cash, "Folgers Commercial"
Guy Clark, "Instant Coffee Blues"
(Tony Tost uses his own subjectivity to make this podcast a container that America may pour itself into; he cares little for the outcome)
Set 5:
Anita Carter, "As the Sparrow Goes"
Norman Blake, "The Minstrel Boy to the War has Gone/Ash Grove"
Bonnie "Blue" Billy, "Little Boy Blue"
Laura Cantrell, "The Whiskey Makes You Sweeter"
(Tony Tost embraces his guilty nation)
Set 6:
Iris DeMent, "Sweet Is the Melody"
Michael Jackson, "Billie Jean" (vocal demo)
Thank you for visiting Tony Tost's America.
Datta. Dayadhvam. Damyata.
Sha'mon sha'mon sha'mon.
Download the podcast HERE, or listen below: